A Sustainability Ranking in partnership with
ETIC Hotels
You're planning a trip to Africa and you're trying to be as ethical and sustainable as possible?
niood lists you the 12 most sustainable hotels in Africa:
1. Bisate Lodge, Rwanda
Volcanoes National Park Ruhengeri, Rwanda
From $2,200 per night

ETIC Hotels Green Score: 9.5/10
What makes Bisate Lodge Rwanda sustainable?
• Mountain Gorilla Conservation: Bisate aims to become a Centre of Excellence for great ape research, focusing on mountain gorillas and ultimately growing a local, sustainable conservation-based economy. This purpose, it is hoped, will facilitate an increase in the population of Critically Endangered mountain gorillas in Rwanda.
• Community Partnership: Through our partnership with the surrounding community, including the purchase of the Bisate site from 103 community members and injecting $500 000 into the community, over 200 people from the local community were employed for the property's construction while another 24 community members are permanently employed at Bisate. A community cooperative has been formed for equitable procurement of fresh produce and other goods from land adjacent to the site.
• Habitat Restoration: One of our most exciting initiatives is the reforestation of 43 hectares (103 acres) of Bisate land in a phased approach. This area is set to mimic the volcanoes' natural vegetation zones with a bamboo forest at the lower level, while further up, Hagenia and Dombea trees, amongst others, will help to recreate the indigenous rainforest, leading to a natural recolonisation of the reforested land by birds and animals.
• 'Every guest a philanthropist': To date we have planted more than 20 000 indigenous trees on Bisate's site. To continue our reforestation initiative, we encourage our guests to spend time in the tree nursery and to plant a tree during their stay, thus contributing directly to the restoration of the area.
2. Singita Faru Faru Lodge, Tanzania
Grumeti Reserves Serengeti National Park TZ, 31623, Tanzania
From $1,600 per night

ETIC Hotels Green Score: 9.5/10
What makes Singita Faru Faru Lodge sustainable?
In line with our 100-year purpose to preserve and protect large areas of African wilderness for future generations, our long-term commitment to drastically reduce the environmental impact in all our operations is unwavering and the recently reopened Faru Faru Lodge in Singita Grumeti highlights the continuous efforts to reduce our carbon footprint. The lodge's brand-new solar PV plant replaces existing diesel generator systems, and its leading-edge sustainable redesign extended to the sustainability of its supply chain.
Other notable benefits include 90% of energy at the lodge is now sourced from renewables and that Faru Faru downscaled from 5 generators to just 1. This generator is also now only used for 2 hours per day. Apart from ensuring less generator noise pollution, it's also contributing to a significant reduction in the environmental impact of transporting diesel to the lodge.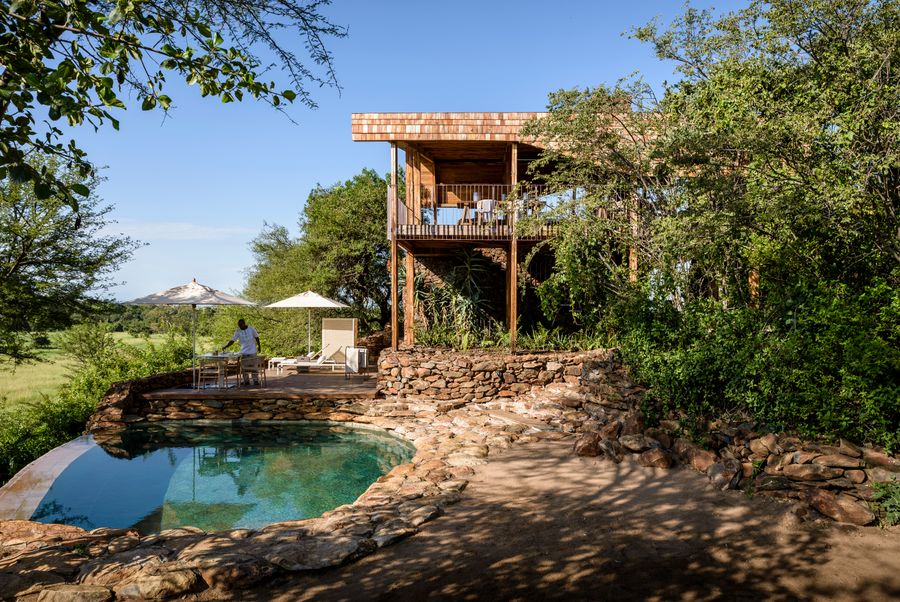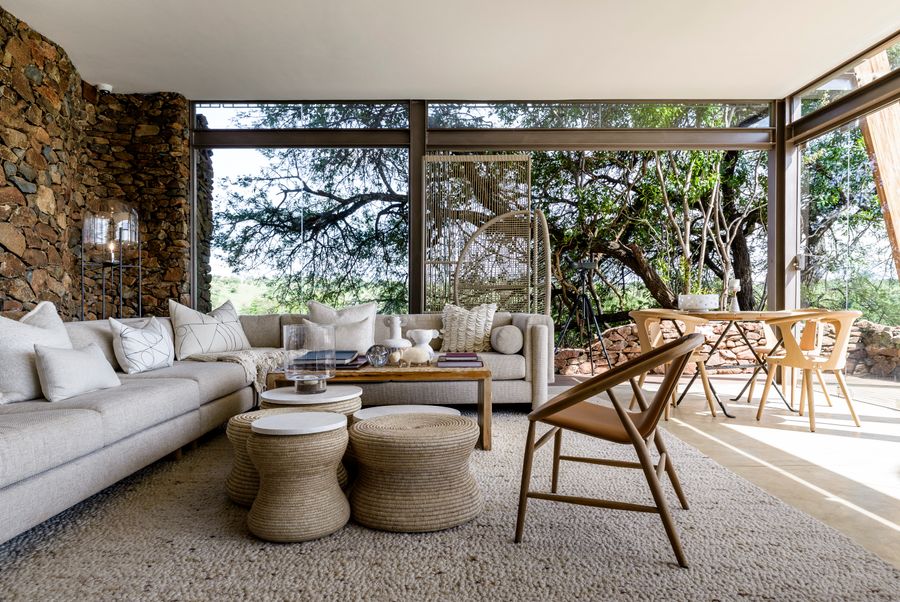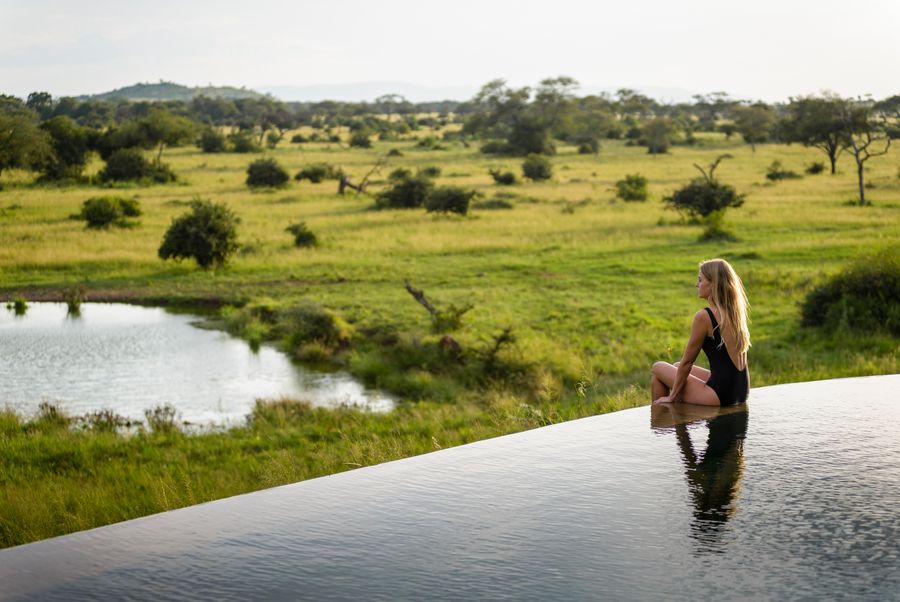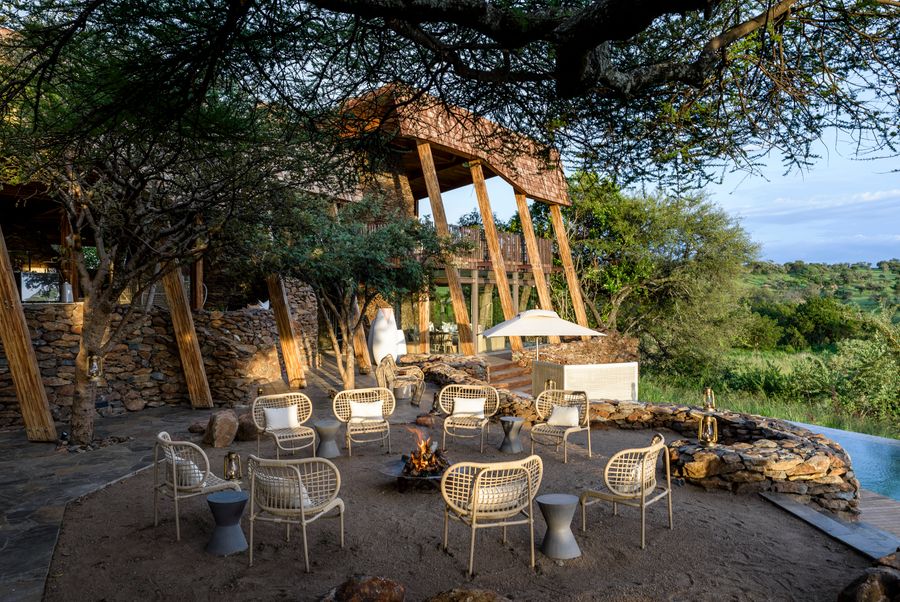 3. Serengeti Safari Camp, Tanzania
From $2,200 per night

ETIC Hotels Green Score: 9.5/10
What makes Serengeti Safari Camp sustainable?
Our motive for living a life in pursuit of wilderness goes beyond epic safaris.
We believe that for us to make a meaningful contribution to the conservation of our wildlife, we need to take care of the needs of our people, always making sure that it is them that feel the benefit from keeping wild places safe. Please watch our film, it tells our story, and the story of the people whose lives have been made better because you choose to come on safari with Nomad.
4. Desert Rhino Camp, Namibia
From $1,200 per night

ETIC Hotels Green Score: 9.5/10
What makes Desert Rhino Camp sustainable?
This camp is powered by a hybrid system, combining a diesel-powered generator that charges a bank of batteries, which in turn supplies part of the camp with electricity through an inverter. Thanks to this, the generator only needs to operate for eight hours a day. In addition, each guest tent has its own small solar panel and inverter as well as a solar-powered geyser to provide hot water. Every effort to conserve water has been made by using water-efficient devices in the camp for both guests and staff. Energy-efficient lights and appliances are used so as to reduce our power expenditure. In order to reduce our use of bottled water, reverse osmosis filtration is done on site to provide guests with high-quality drinking water. Like all Wilderness camps, Desert Rhino Camp is managed and monitored against very strict in-house environmental standards, so only approved eco-friendly detergents and chemicals are used.
5. Grootbos Private Nature Reserve, South Africa
Gansbaai, 7220, South Africa
From $700 per night

ETIC Hotels Green Score: 9.5/10
What makes Grootbos Private Nature Reserve sustainable?
Socioeconomic issues are amplifying the effect of these threats. For generations the plight of poor rural communities has been largely ignored. In many of the towns and villages poverty is rife and as much as half of the inhabitants are unemployed. It is imperative that solutions combine the needs of the region's people with that of the environment.
At Grootbos our conservation initiatives are therefore focused on providing sustainable nature based livelihoods for local people as well as protecting and restoring our unique natural heritage.
Funds generated by the Grootbos ecotourism business, together with donations received from guests and other donors are invested through the foundation into implementing key conservation and development projects. In this way all Grootbos guests are directly supporting biodiversity conservation and social upliftment in the Walker Bay region.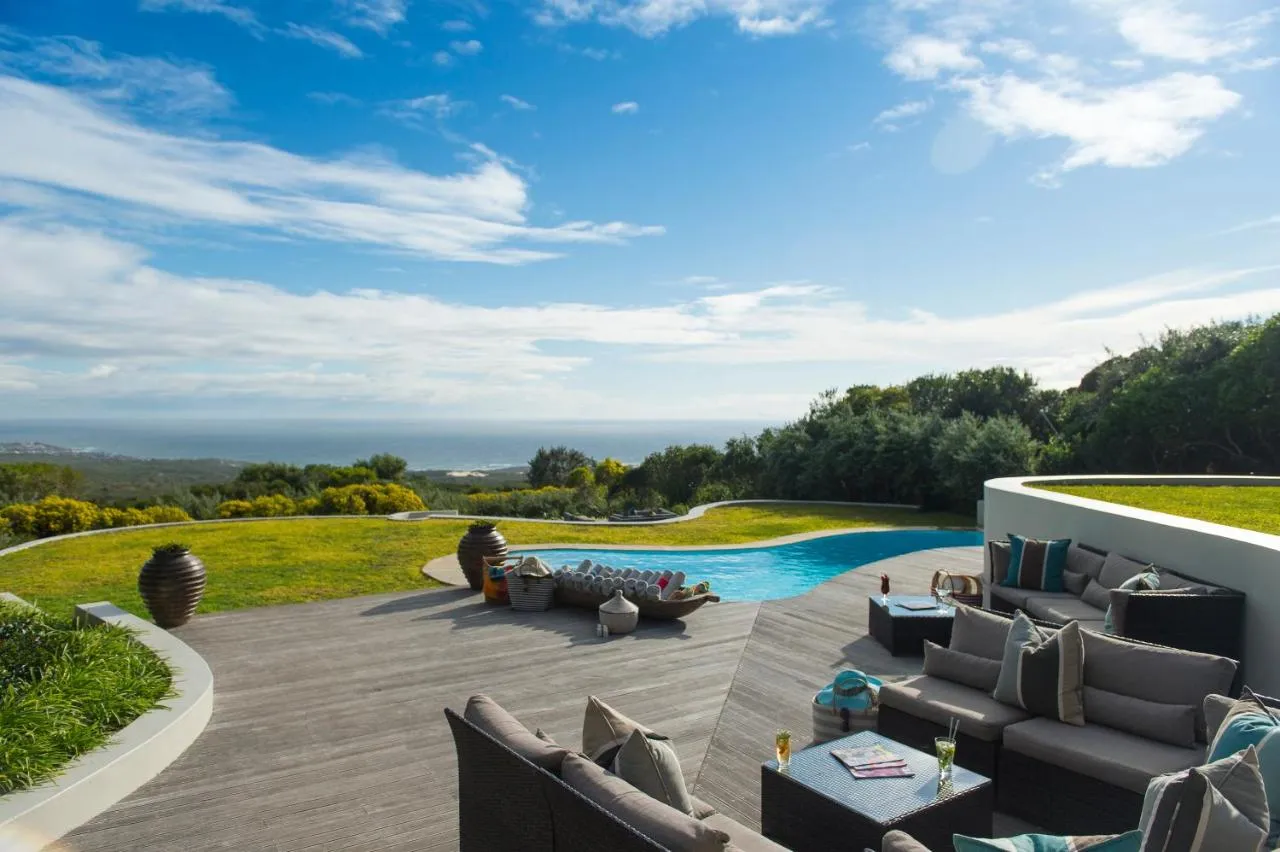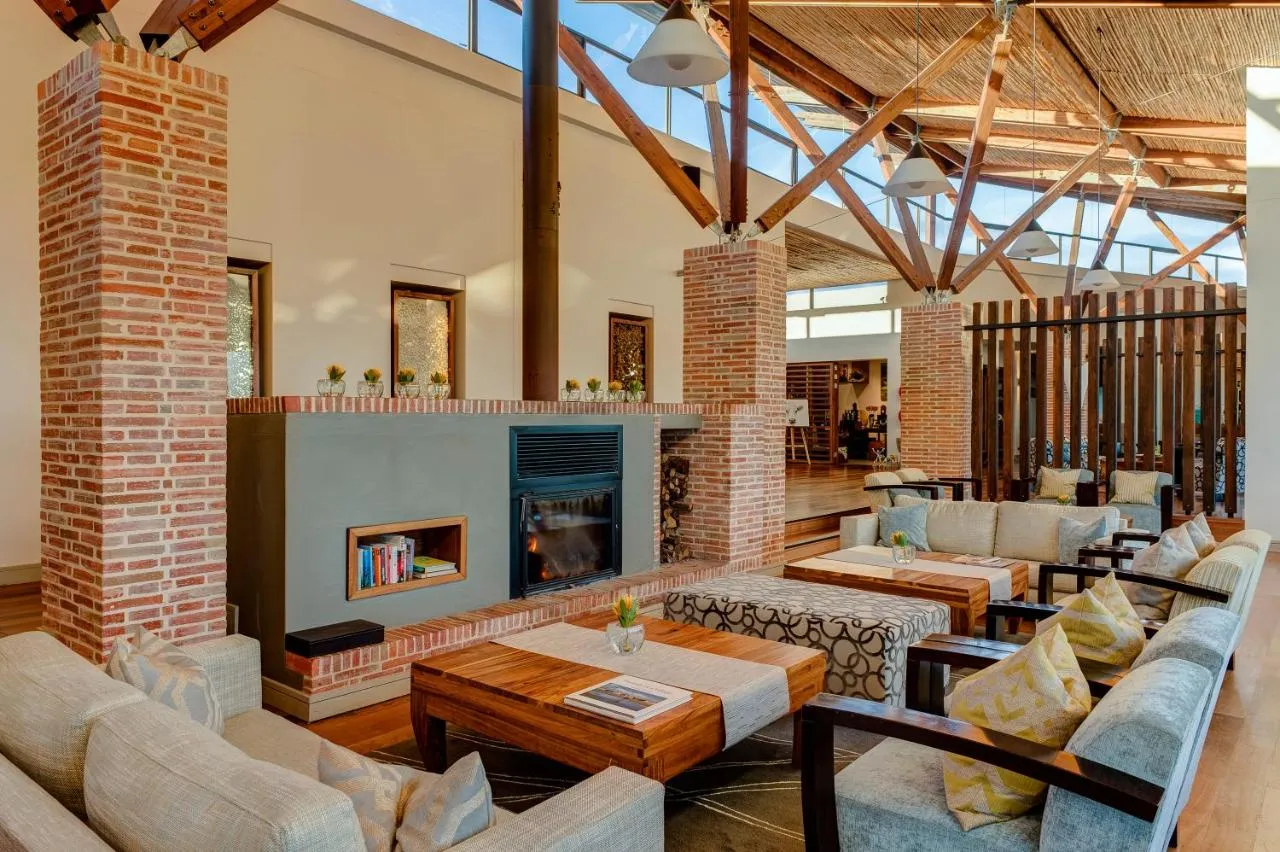 6. Kasbah Bab Ourika, Morocco
Ourika, Morocco
From $350 per night

ETIC Hotels Green Score: 9.5/10
What makes Kasbah Bab Ourika sustainable?
Constructed from rammed earth (also known as pisé), the walls are thick and keep a balanced temperature over the seasons. Solar panels are used for hot water and heating, recycled water is used in the gardens, and a biodigester turns waste products into electricity, gas and compost for the garden.
7. Hoanib Valley Camp, Namibia
Skeleton Coast, Namibia
From $600 per night

ETIC Hotels Green Score: 9.5/10
What makes Hoanib Valley Camp sustainable?
This CLAWS project, which we support, addresses the issue by establishing livestock herding practices of the past, whereby herds were accompanied by a herder at all times to reduce predation. In this case, herds and herding efforts are consolidated so that communities can better afford the costs of herding and jointly protect livestock from predators. An additional advantage is controlled grazing that can reduce the decimation of grasslands. The ultimate goal is a conservation landscape in which both livestock and wildlife can thrive.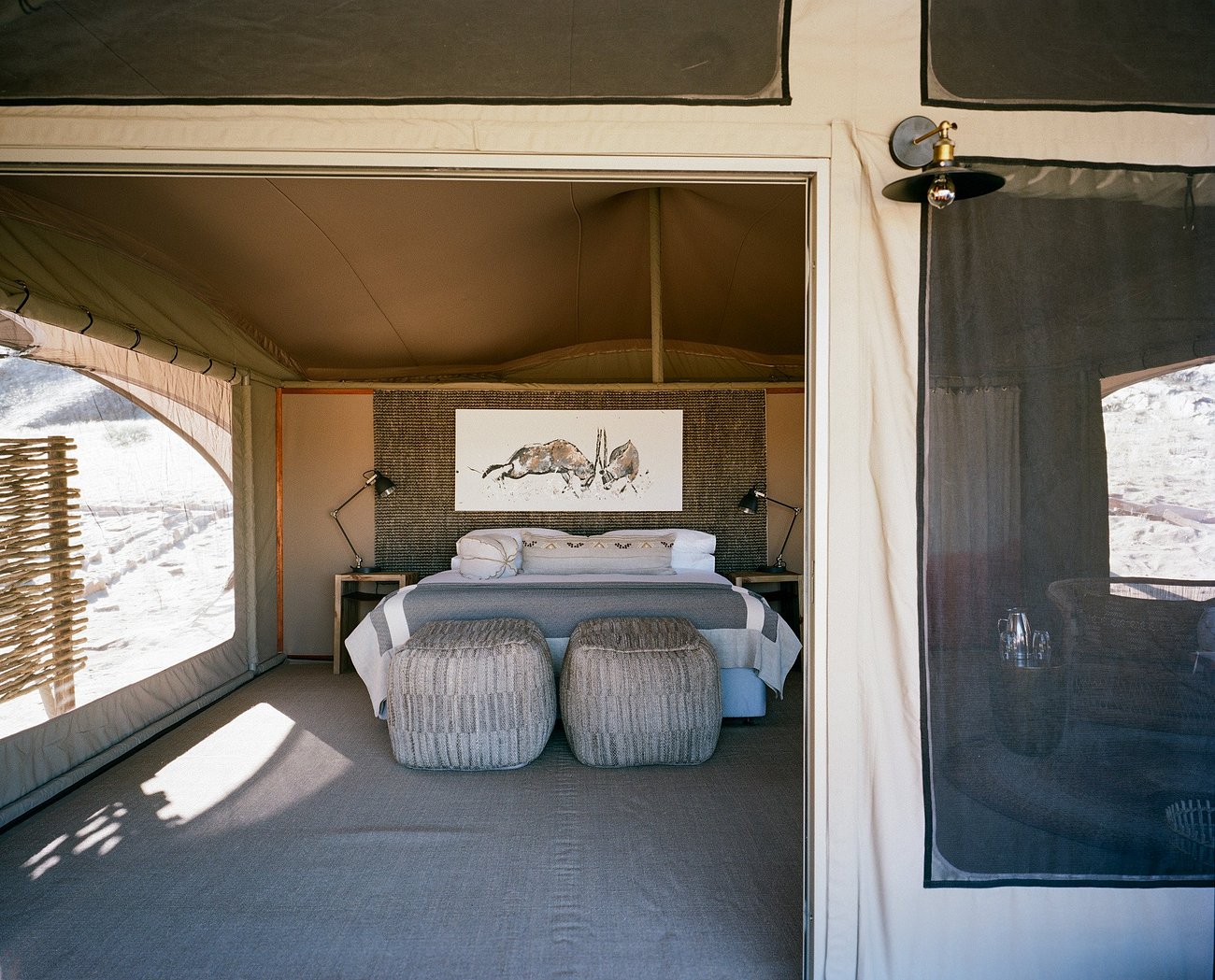 8. &Beyond Phinda Rock Lodge, South Africa
KwaZulu Natal, 3936, South Africa
From $810 per night

ETIC Hotels Green Score: 9.5/10
What makes &Beyond Phinda Rock Lodge sustainable?
It was at Phinda that &Beyond's Care of the Land, Wildlife and People impact vision
was tested and shaped. Here, 28 622 hectares of farming land was reclaimed for wildlife, including 790 hectares of critically endangered ancient sand forest. Cheetah, rhino and pangolin are actively protected, with more than 30 years of pioneering wildlife victories behind us.
Along with Africa Foundation, the reserve works closely with neighbouring communities, employing locally and investing in community education and welfare. Sustainability practices are a daily priority and include the elimination of plastic bottles and a focus on energy-saving initiatives.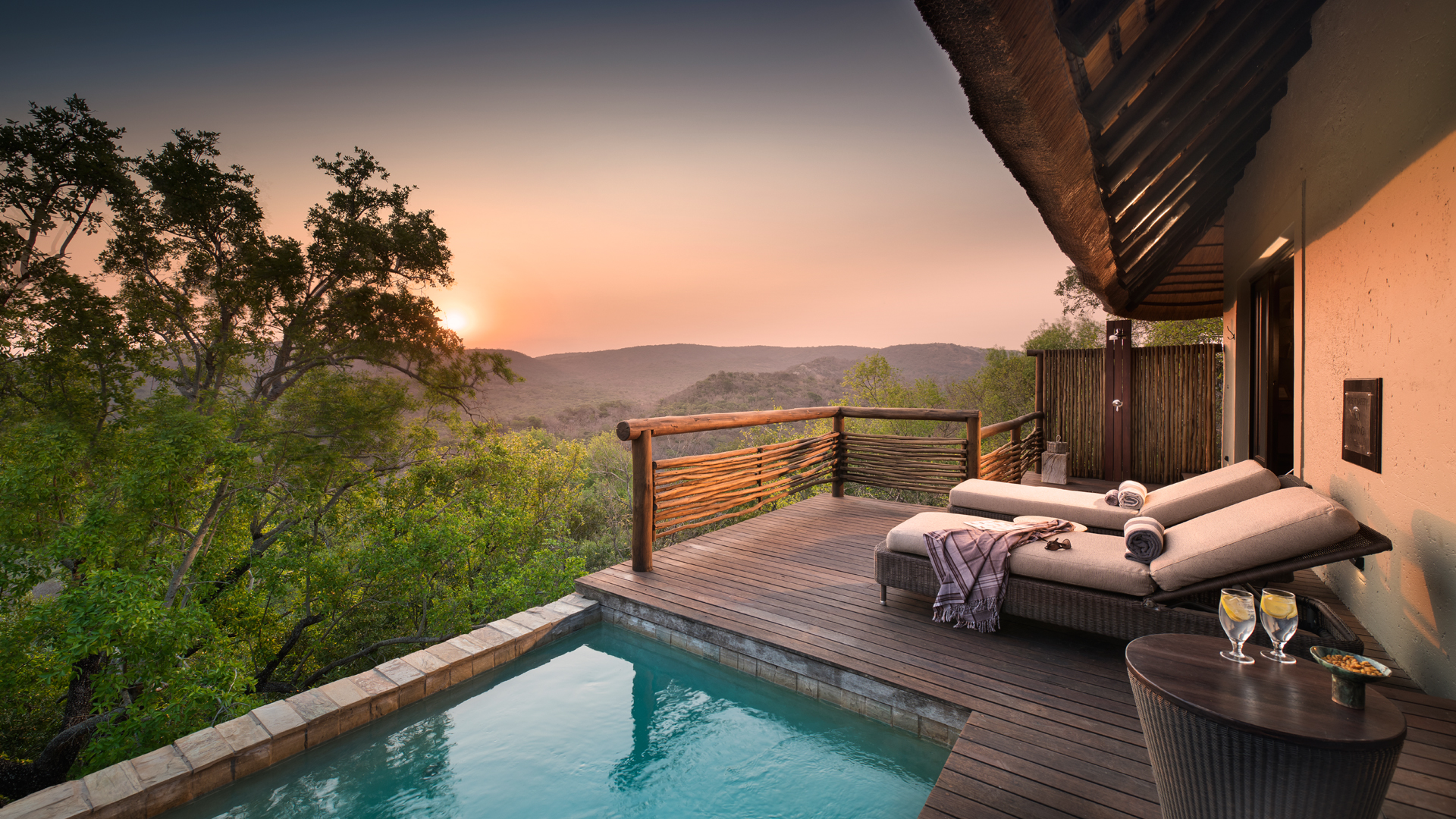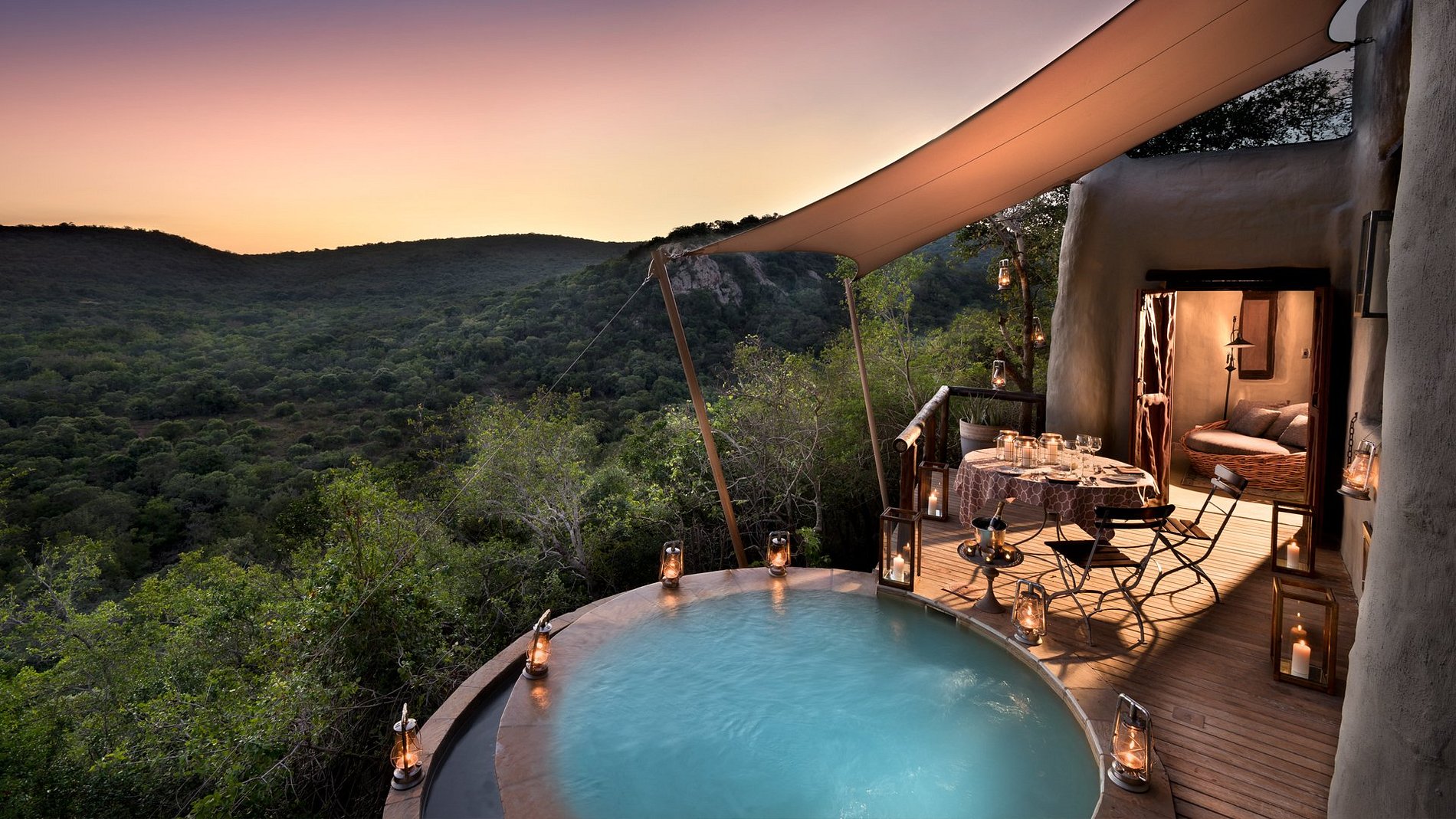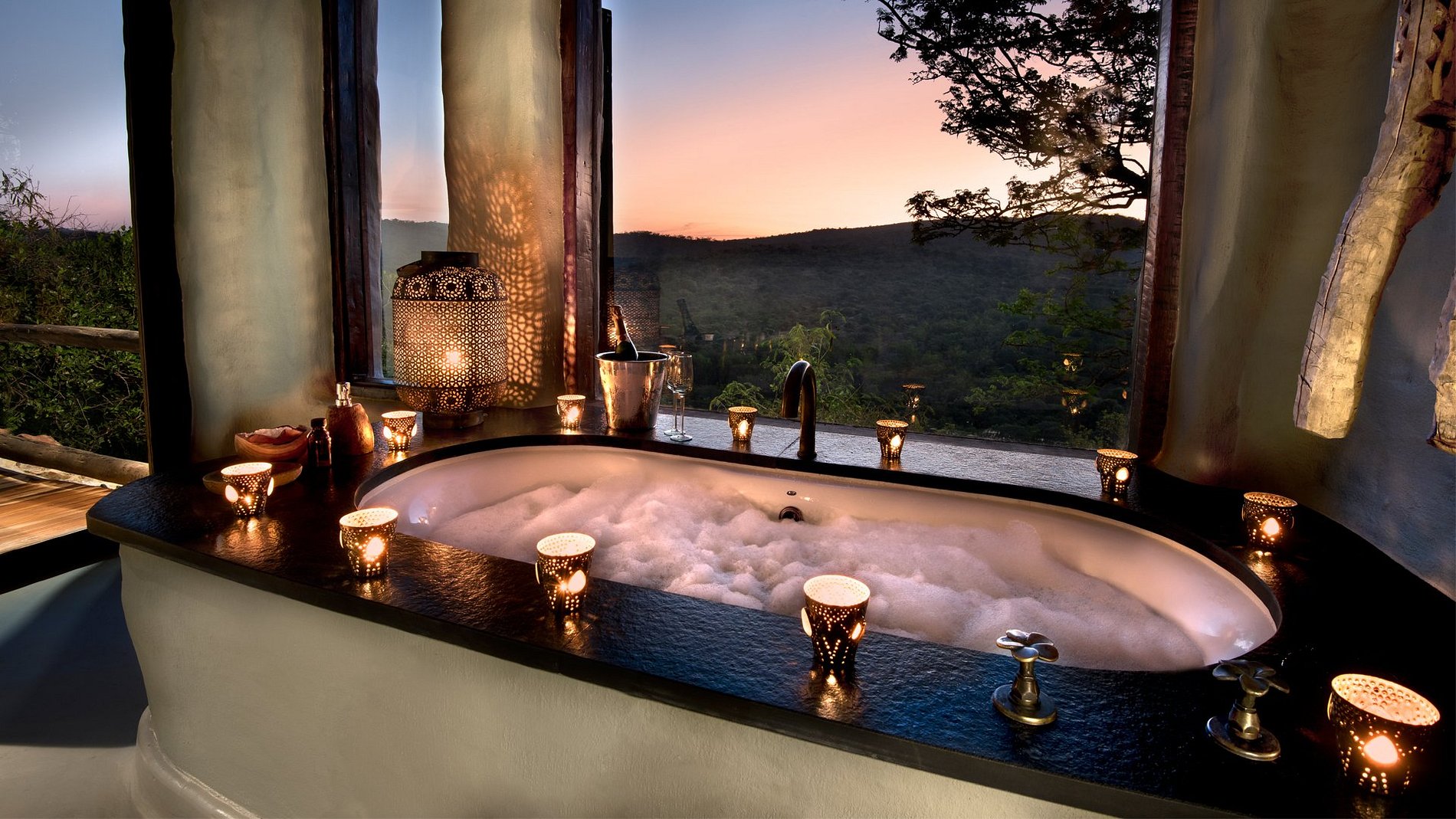 9. Kicheche Bush Camp, Kenya
Narok, Kenya
From $1,100 per night

ETIC Hotels Green Score: 9.5/10
What makes Kicheche Bush Camp sustainable?
Visit the MAA TRUST in Olare Motorogi Conservancy, a great project our Kicheche Community Trust supports with focus on women empowerment and education. Only 10 minutes from camp, visiting the Maa Trust is a wonderful opportunity for guests to interact with Maasai women, watch and learn about their bead-work and learn more about The Trust's efforts towards wildlife conservation through sustainable community development.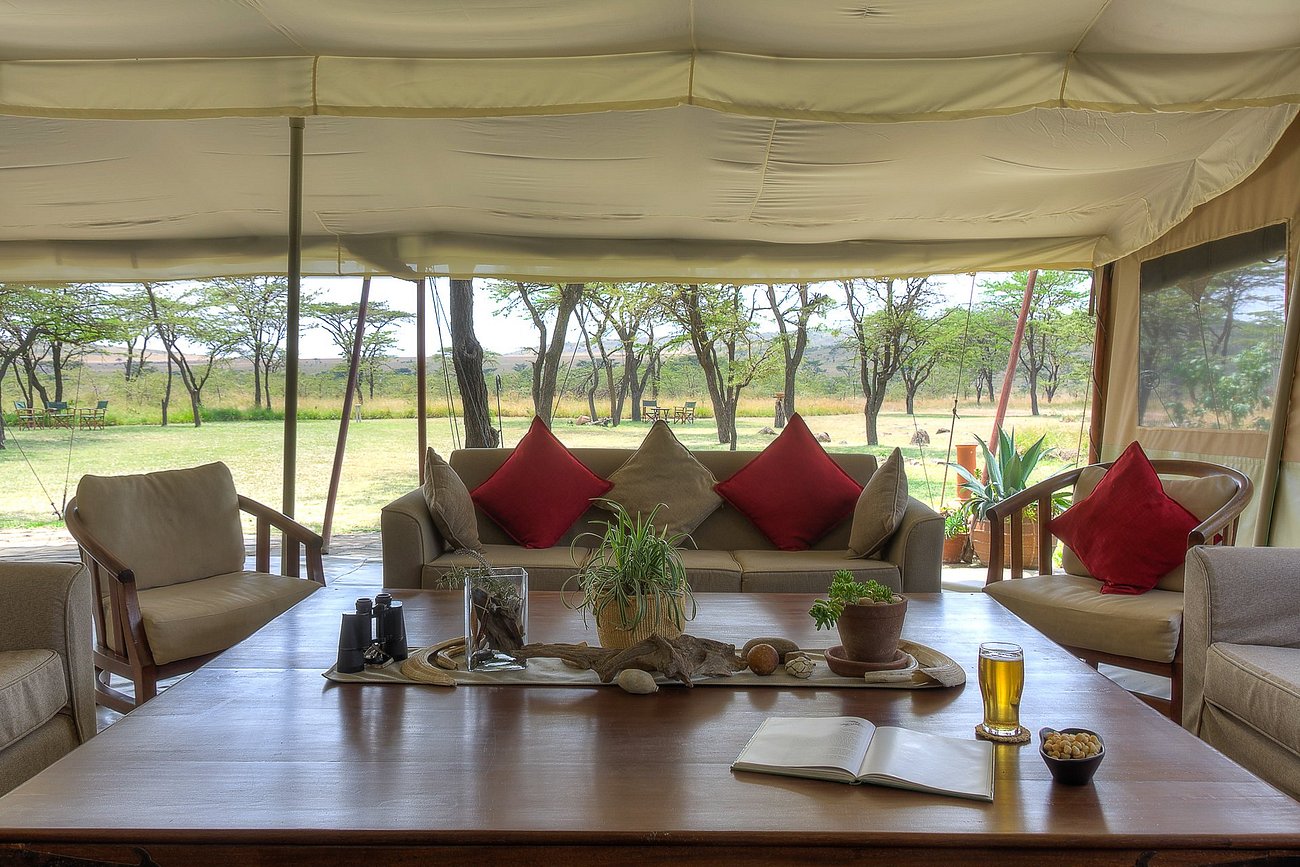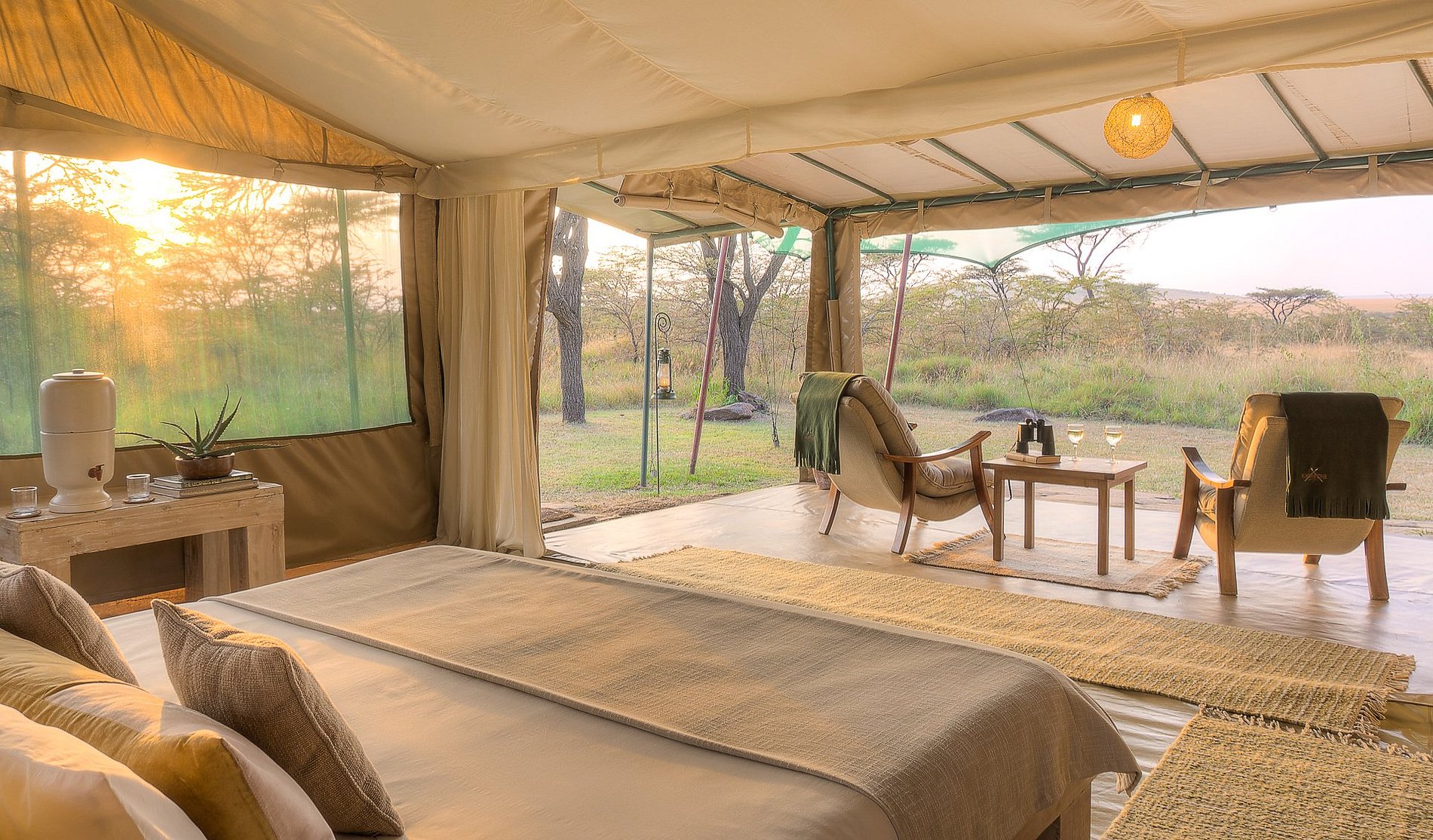 10. Mombo Camp, Okavango Delta, Botswana
From $3,000 per night

ETIC Hotels Green Score: 9.5/10
What makes Mombo Camp Okavango Delta sustainable?
Naturally this pristine environment which has become loved and celebrated by Wilderness Safaris and their family of followers and supporters needs to remain intact and preserved at all cost, even when rebuilding a world class high end safari product. With all eyes on Wilderness Safaris and Mombo Camp, as well as our commitment to sustainable tourism and conservation it has been imperative to adhere to strict environmental guidelines in the build process as never seen before in this part of the world.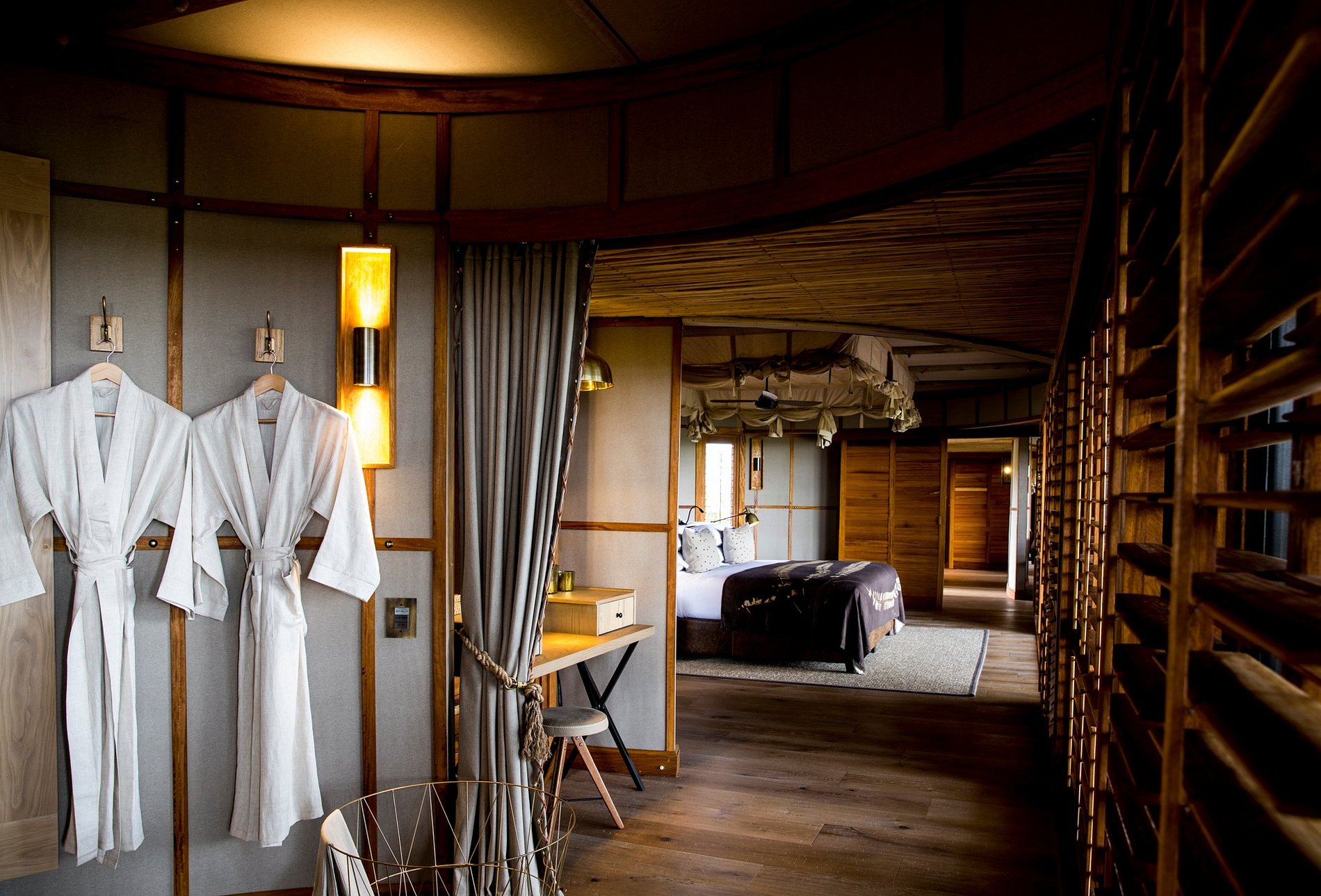 11. Camp Kalahari, Botswana
From $600 per night

ETIC Hotels Green Score: 9.5/10
What makes Camp Kalahari sustainable?
For us, ensuring that we have the greatest impact has meant Journeys by Design creating its own Africa House Group, which houses its charitable and local eco-business development arms Wild Philanthropy and Tekula Capital alongside its travel operations. It meant investing US$ 600,000 in on-the-ground eco-business Wild Expeditions Ethiopia. It meant setting up the African Tourism Crisis Fund (now closed) and its successor the African Travel Recovery Fund, which seeks to protect Covid-affected jobs and projects in on-the-ground community-owned tourist businesses. It meant designing – via our Activist Programme* – the opportunity to create positive social and environmental impact through safari. And it means having a plan – our Three-Year Plan – to become a net-positive business.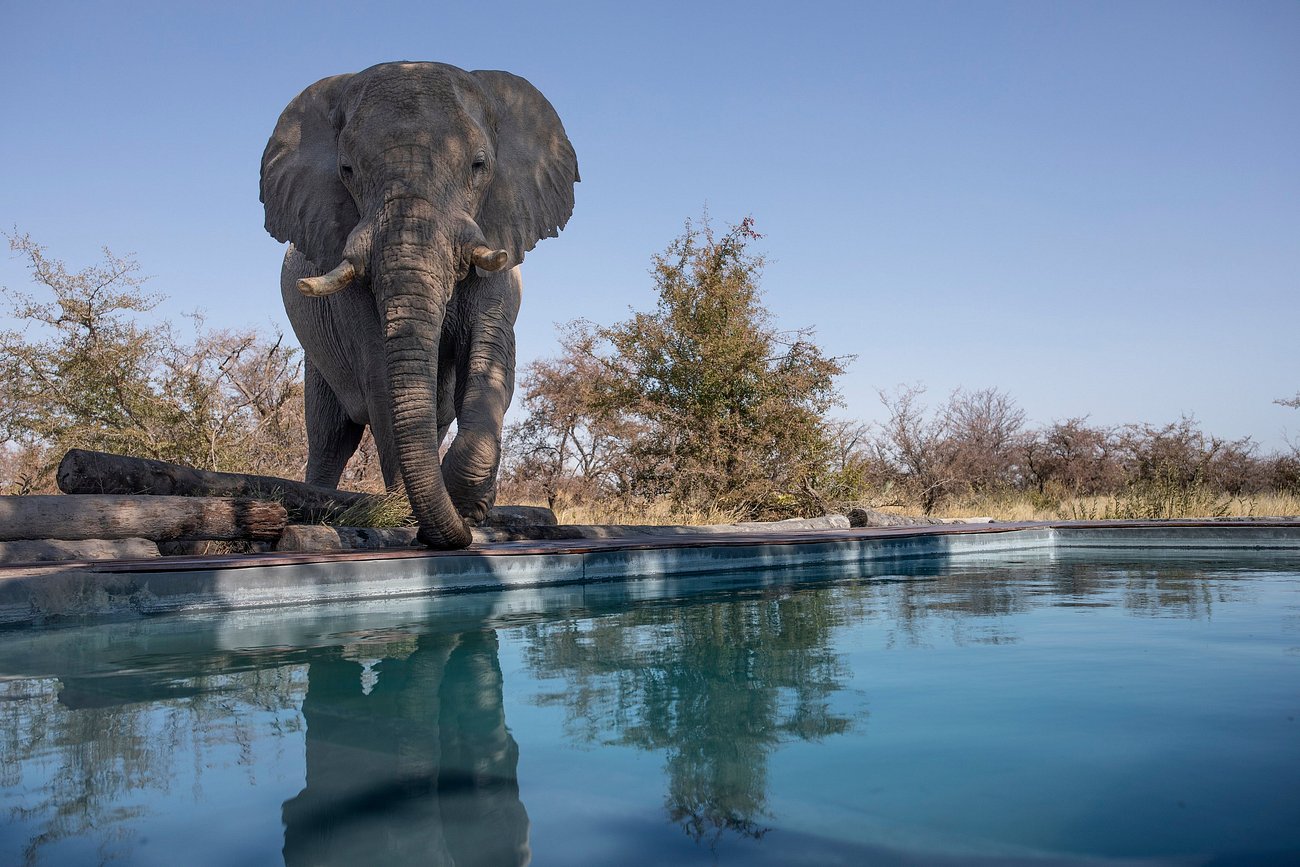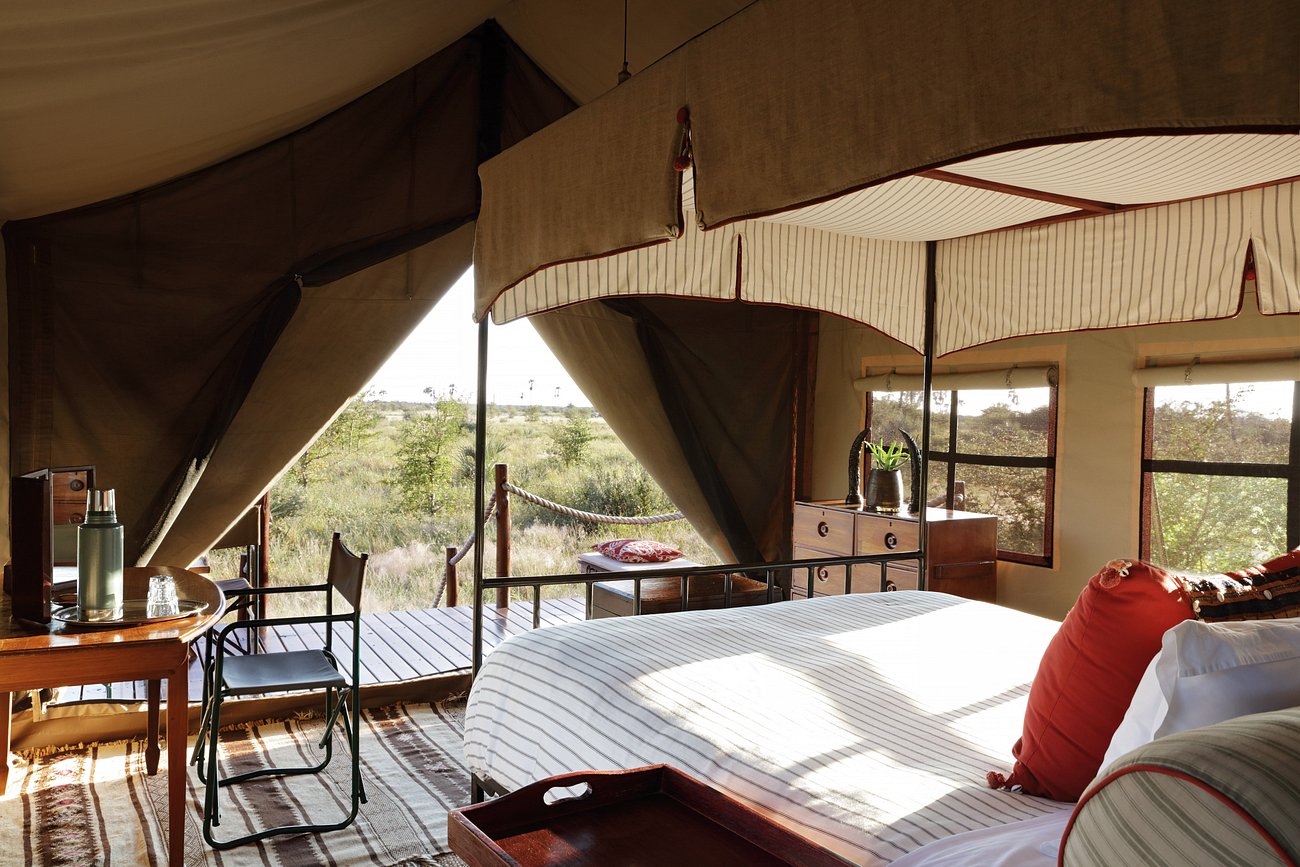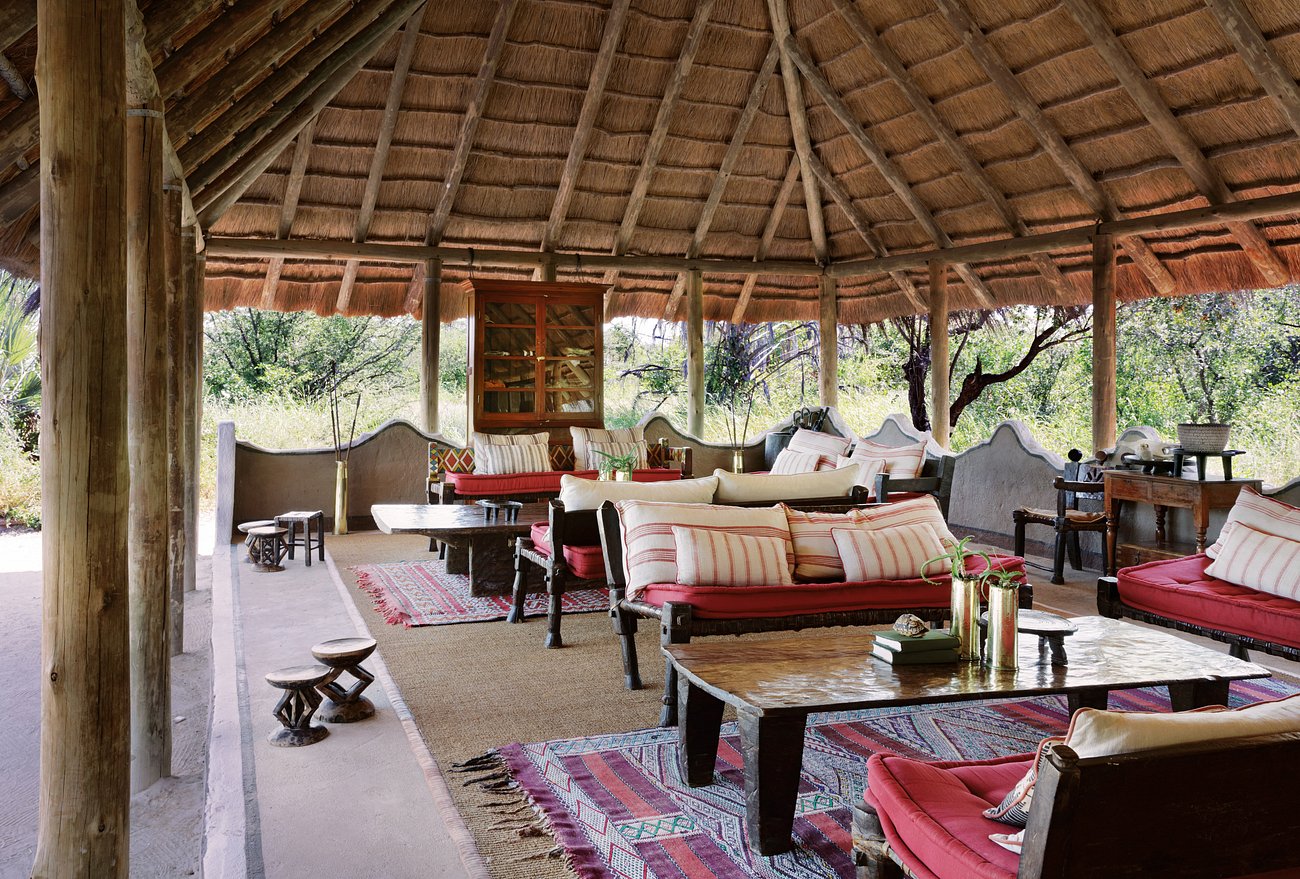 12. Underwater Room, Manta Resort, Pemba Island, Zanzibar
Pemba Island, Tanzania
From $1,800 per night

ETIC Hotels Green Score: 9.5/10
What makes Underwater Room Manta Resort sustainable?
The Underwater Room is spaced across three levels, with the hardwood sea-level landing deck home to a cosy lounge and bathroom area, with open-air freshwater shower and an eco-friendly marine toilet.  
Climb the ladder to enjoy the delights of a sun-soaked deck that's just as wonderful a setting by night, when you lie back and gaze up at twinkling stars in the clear night sky, all the while listening to the soothing sounds of the sea.