A Sustainability Ranking in partnership with
ETIC Hotels
You're planning a trip to the Middle East and you're trying to be as ethical and sustainable as possible?
niood lists you the 10 most sustainable hotels in the Middle East:
1. Al Maha, A Luxury Collection Desert Resort & Spa
Dubai, United Arab Emirates
From $1,200 per night

ETIC Hotels Green Score: 9.5/10
What makes Al Maha Dubai sustainable?
The Al Maha Desert Resort & Spa has had a major makeover that focuses on the practicalities that make a hotel stay seamless – such as installing anti-slip floors in their bathrooms. The upgrade extends to rooms too; they'll be cooler thanks to improved air-conditioning units; better wall lighting and easier access to master light switches will ensure you never stub your toe making your way to bed in the dark and extra USB ports and power sockets will ensure you're plugged-in no matter what part of the room you're in.
The resort's Bedouin-inspired antique wooden furniture has all been restored so it retains its timeless charm. The hotel's landscaped exteriors and poolside areas have also been refurbished. That's not all: The eco-friendly resort has gone greener by plumping for LED lighting, installing solar panels and sewage treatment plants, and introducing sustainable management of water.

2. Qasr Al Sarab by Anantara
Abu Dhabi, United Arab Emirates
From $350 per night

ETIC Hotels Green Score: 9.5/10
What makes Qasr Al Sarab sustainable?
The resort has completely phased out plastic water bottles at the end of April 2021, replacing them with biodegradable bottles. The sustainable material is made from corn, where lactic acid is extracted and converted into 100% plant resin, which biodegrades in 80 days. Recycled in bio-degradable bins, it either goes to composting or is reused to make new plant resin bottles. The property went 100% plastic straw-free back in 2018.
Renewable energy has also been implemented across the property, with solar panels harnessing the power of the desert sun to create hot water for all guest rooms and villas, and for the resort's laundry. The solar water heating system is environmentally friendly, absorbing free and renewable solar energy and using it to produce hot water economically, reducing the use of conventional energy, such as electricity, by up to 80%. The resort used the power of the sun effectively to fulfil their commitment of sustainable luxury and save an estimated 97,000 kw/h per month.
Making strides towards zero waste, the kitchens at Qasr Al Sarab Desert Resort by Anantara now make their own compost for an onsite vegetable greenhouse and herb garden, which in turn supply organic produce for signature items on the menu. 100% of the greywater is used to irrigate the resort gardens, while cardboard, oil, paper, and bars of soap are all recycled.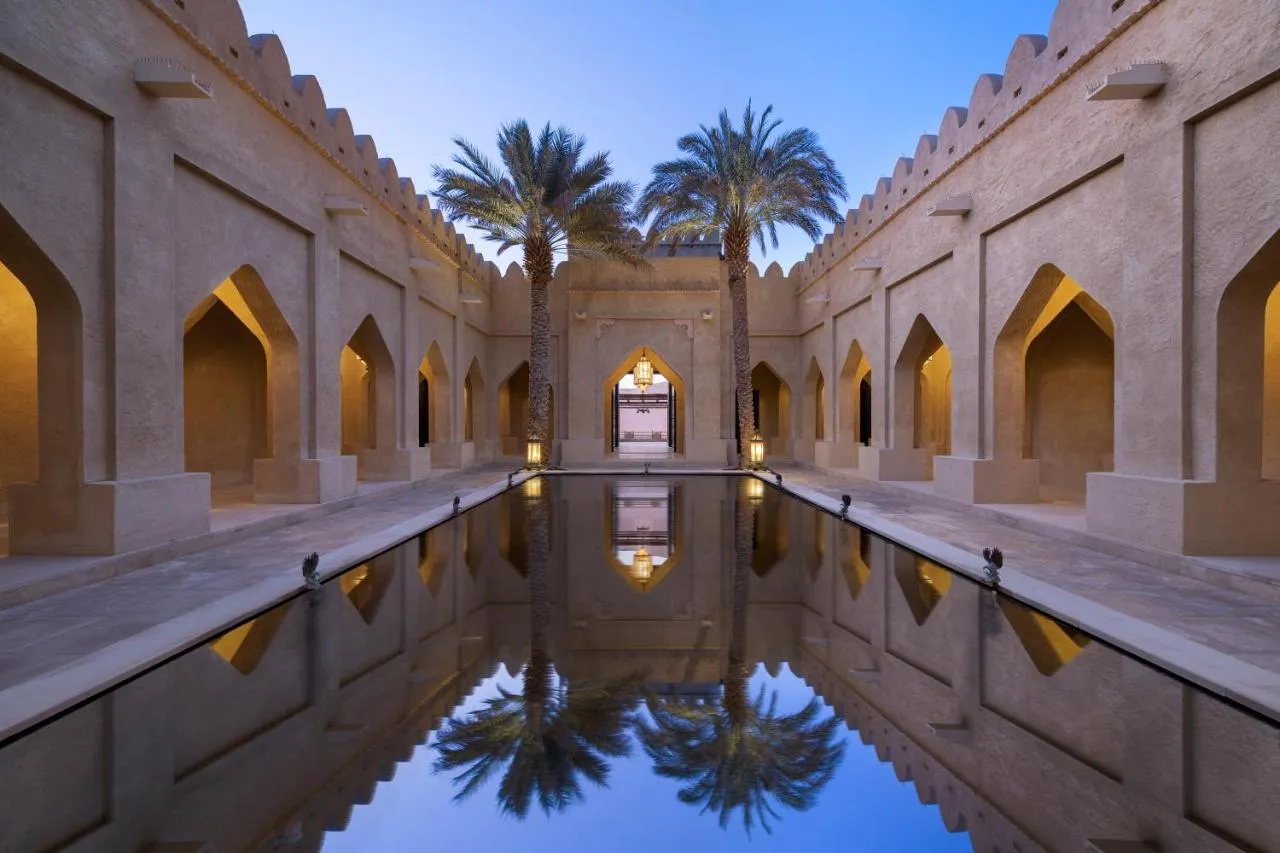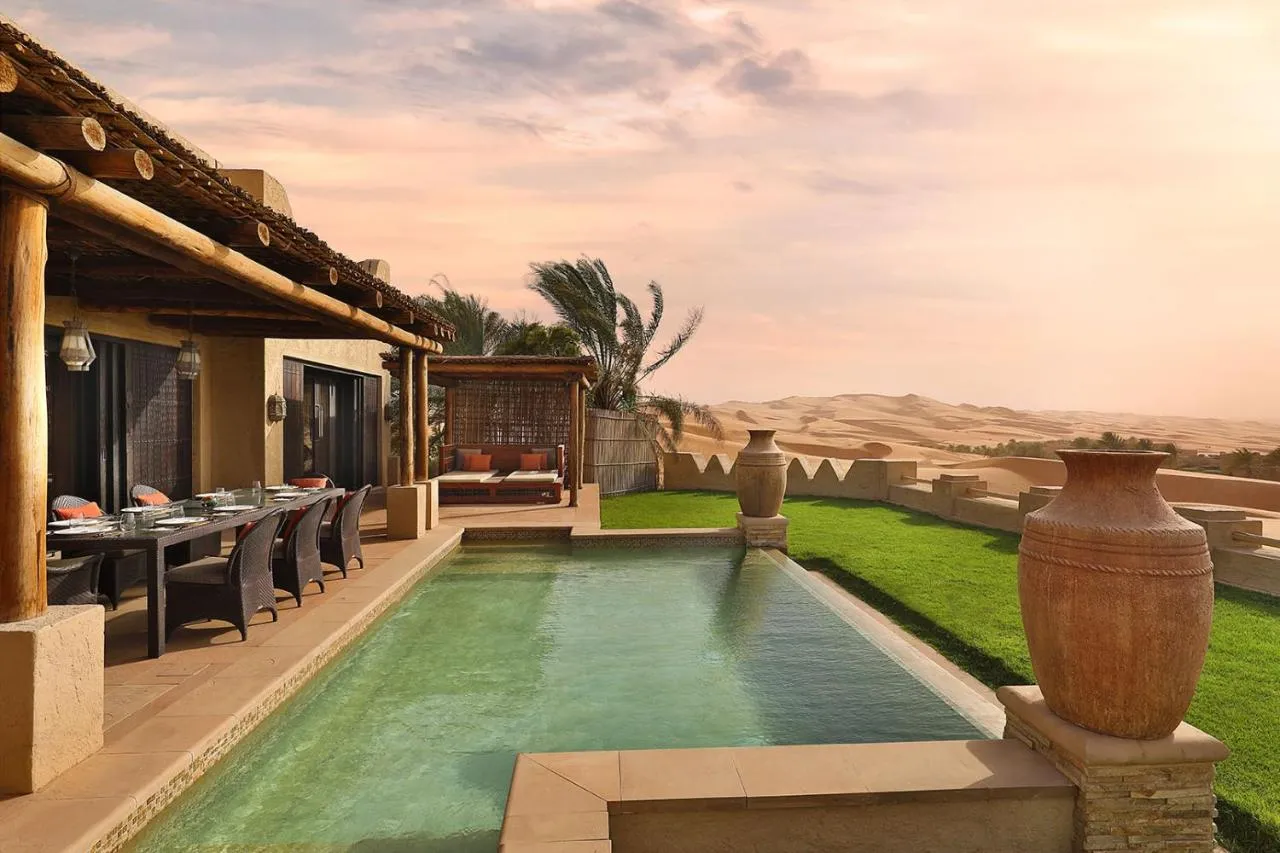 3. Alila Jabal Akhdar
Oman
From $350 per night

ETIC Hotels Green Score: 9.5/10
What makes Alila Jabal Akhdar sustainable?
In response to the rising environmental threat to Bali's farmlands and watercourses caused by greenhouse gases leaching from landfill sites, Alila hotels in Bali have adopted the 'Alila Zero Waste to Landfill' project. In addition, a complete waste composting system is being implemented, as well as a permaculture organic garden to provide a sustainable, self-sufficient supply of fresh produce to the hotel kitchen. Alila's objective is to template a successful model so that it can be duplicated at Alila Hotels in all destinations.
Respect for the environment and local communities is firmly entrenched in Alila's vision that conservation, community and commerce can and should be integrated. Alila's green efforts extend beyond the operational aspects of the resorts to create a positive impact on the community – economically, socially and culturally. This includes employing local people who live in the surrounding areas, developing the local workforce through skills training, using products and services from local suppliers, as well as educating our guests on local culture and traditions.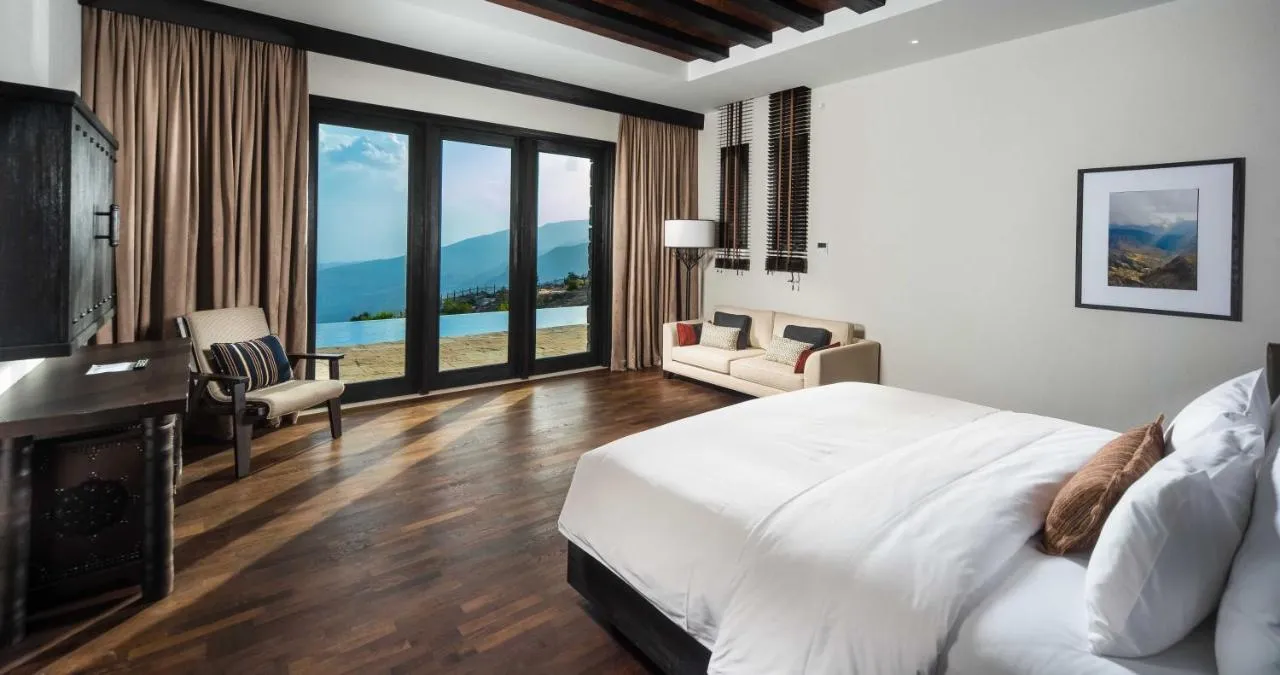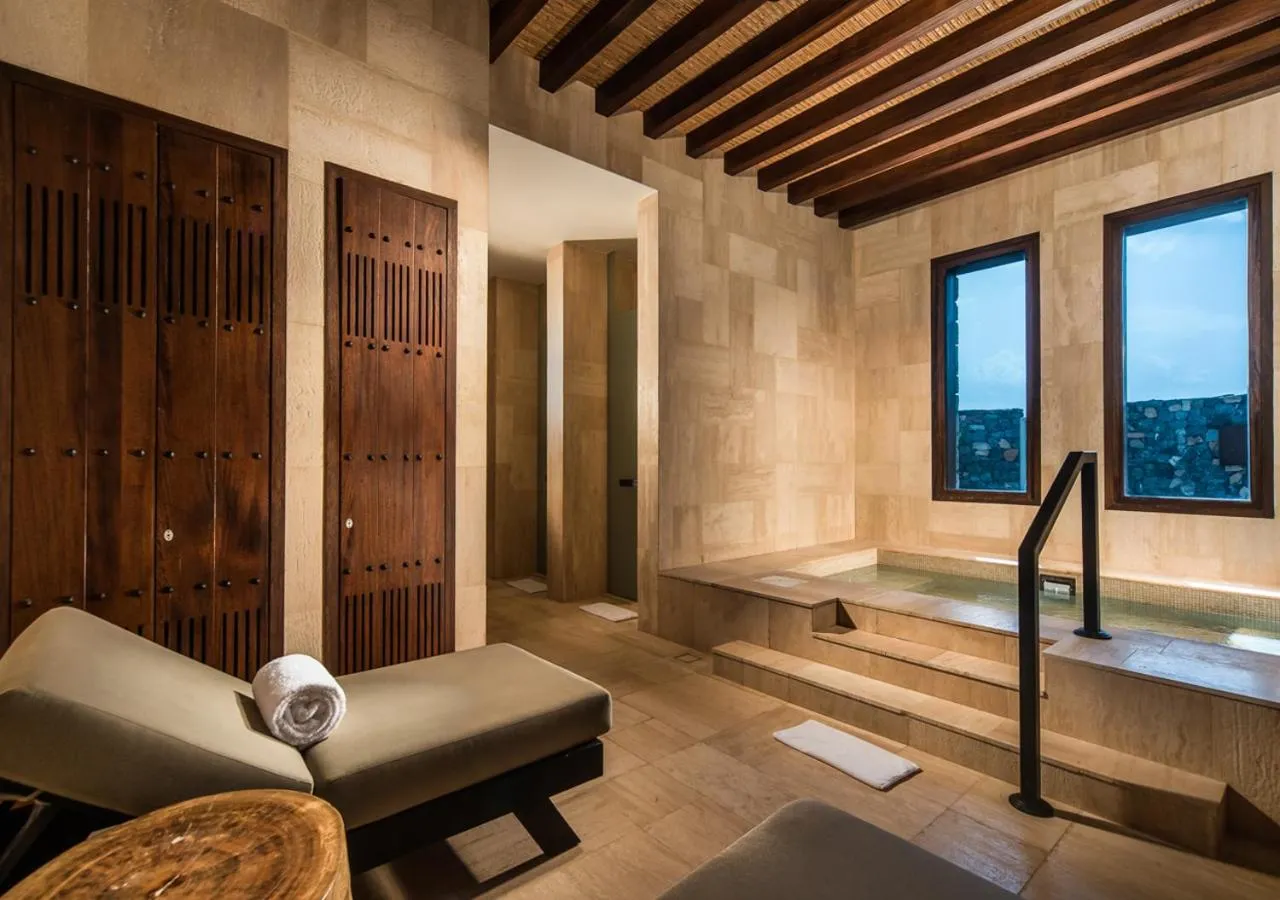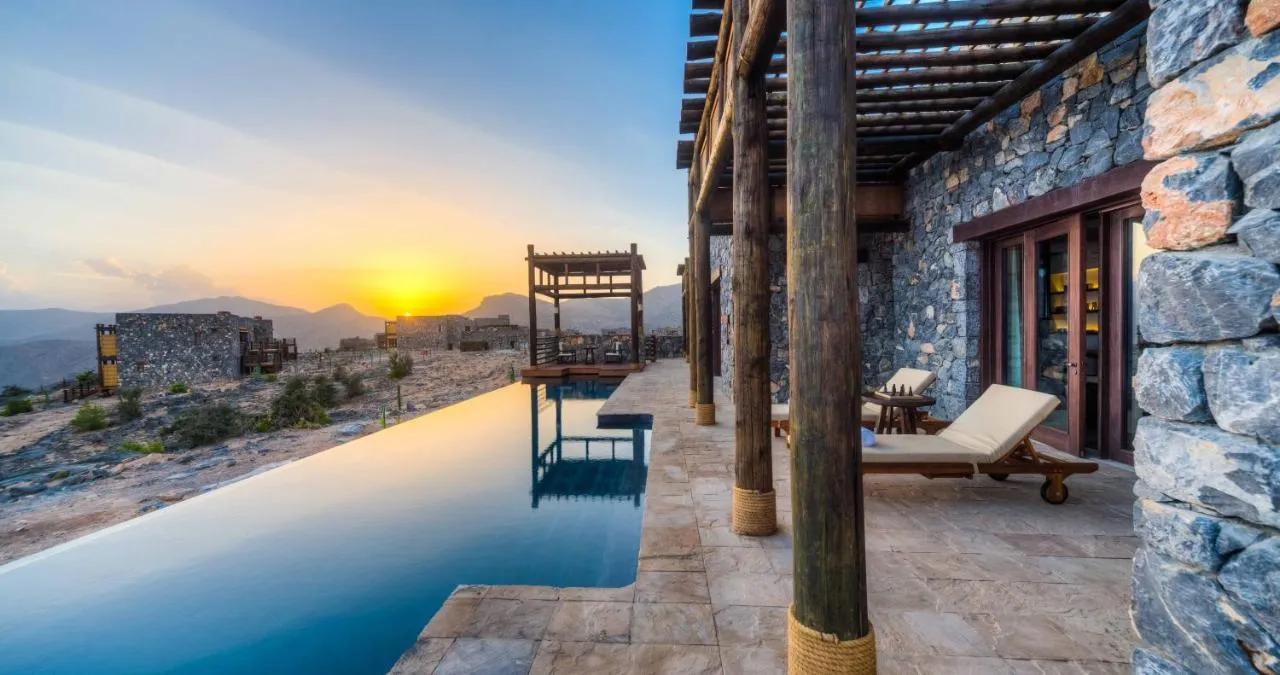 4. Park Hyatt Abu Dhabi Hotel & Villas
Abu Dhabi, United Arab Emirates
From $240 per night

ETIC Hotels Green Score: 9.5/10
What makes Park Hyatt Abu Dhabi sustainable?
Coast Hotels are nestled in magnificent mountain ranges and spectacular cities, in quaint towns and coastal retreats. We want to keep those places beautiful. Our eco-friendly, hotel practices help protect our surroundings by encouraging sustainability in a variety of ways: recycling, composting, sustainable foods, bio-degradable cleaning supplies, energy-efficient lighting and more.

5. Feynan Ecolodge
Jordan
From $200 per night

ETIC Hotels Green Score: 9.5/10
What makes Feynan Ecolodge sustainable?
Solar power: ​Feynan is not connected to the electricity grid. It generates 100% of its own electricity through solar/photovoltaic (PV) panels mounted on the roof top and electricity is stored in batteries. In order to efficiently utilize stored energy, only essential electrical appliances are used, and those employed are certified to use very low amounts of energy. The kitchen, washrooms and office are the only areas electrically lighted with low energy CFL and LED bulbs. Appliances such as the refrigerators in the kitchen are Energy Star (US rating) or A/A+ (EU rating) certified. Our laundry is air dried, reducing the need for energy consuming driers. Daily electricity use is restricted to 16-18 KWhr, less than a typical two bedroom apartment in Amman.
Solar heating: To heat water, an extensive solar heating system is in place that provides all necessary hot water for the kitchen, guests, and washing machines (the washing machines do not heat water electrically).
Heating: Feynan is quite warm and only requires heating for a short part of the year. For 60-90 evenings each winter, waste from olive pressing known as jift in Arabic or olive pit charcoal is burned in the two fireplaces at the lodge to provide heat. This preserves Jordan's trees and utilizes a renewable source of energy that is a natural by-product of Jordan's annual olive harvest.

6. Eastern Mangroves Hotel & Spa By Anantara
Abu Dhabi, United Arab Emirates
From $120 per night

ETIC Hotels Green Score: 9.5/10
What makes Eastern Mangroves Hotel & Spa sustainable?
Option to opt-out of daily room cleaning
Option to reuse towels
Bicycle rental
Bicycle parking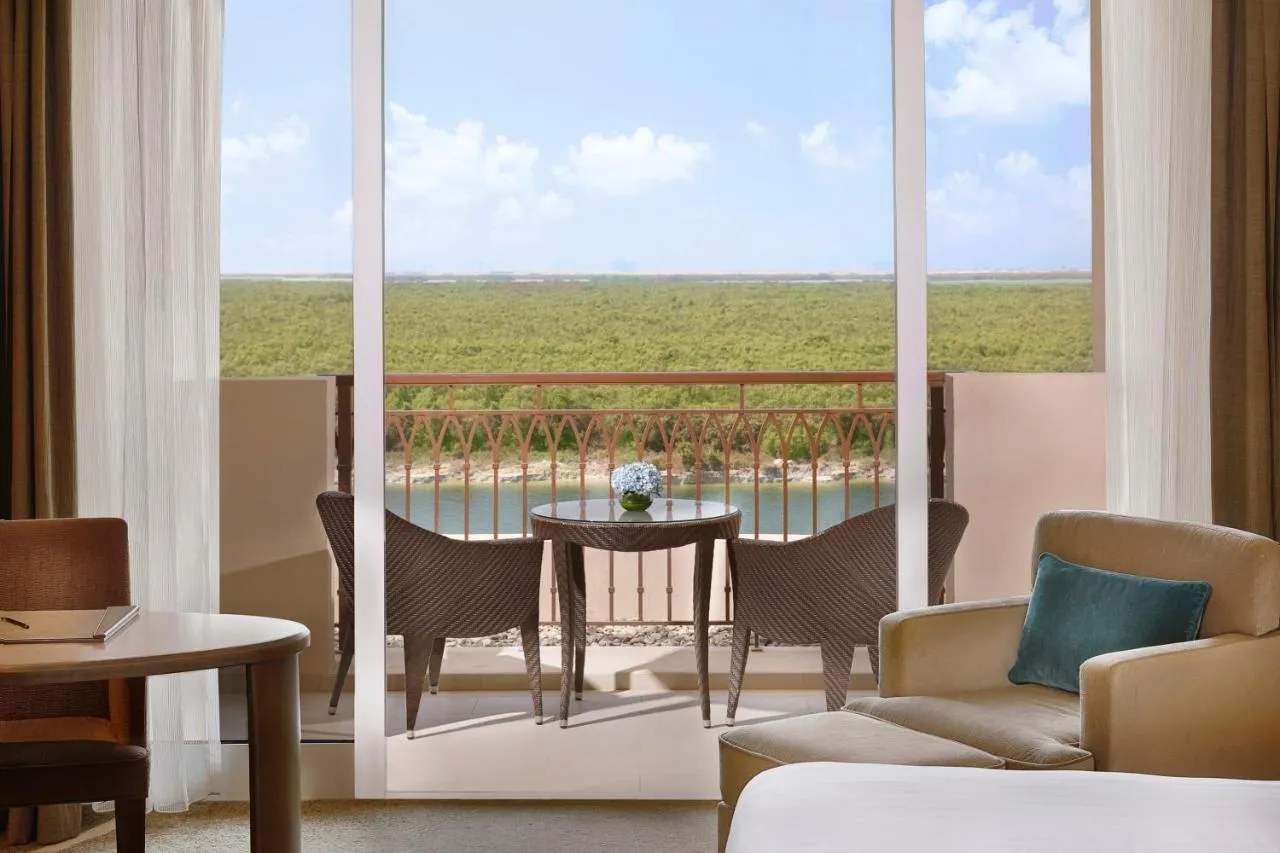 7. Jumeirah Al Naseem
Dubai, United Arab Emirates
From $450 per night

ETIC Hotels Green Score: 9.5/10
What makes Jumeirah Al Naseem sustainable?
The tropical waters of the Arabian Gulf are the ideal home for turtles, and the Dubai Turtle Rehabilitation Project at Jumeirah Al Naseem is an incredible rescue centre that is dedicated to rehabilitating and releasing endangered species such as hawksbill and green turtles. Featuring a state-of-the-art lagoon that's fed by seawater from the Gulf, it's the perfect place for injured animals to be nursed back to full health and for stranded hatchlings to get the best possible start in life. And, because single-use plastic often ends up in the ocean, our restaurants have swapped plastic straws for multi-use bamboo and metal alternatives.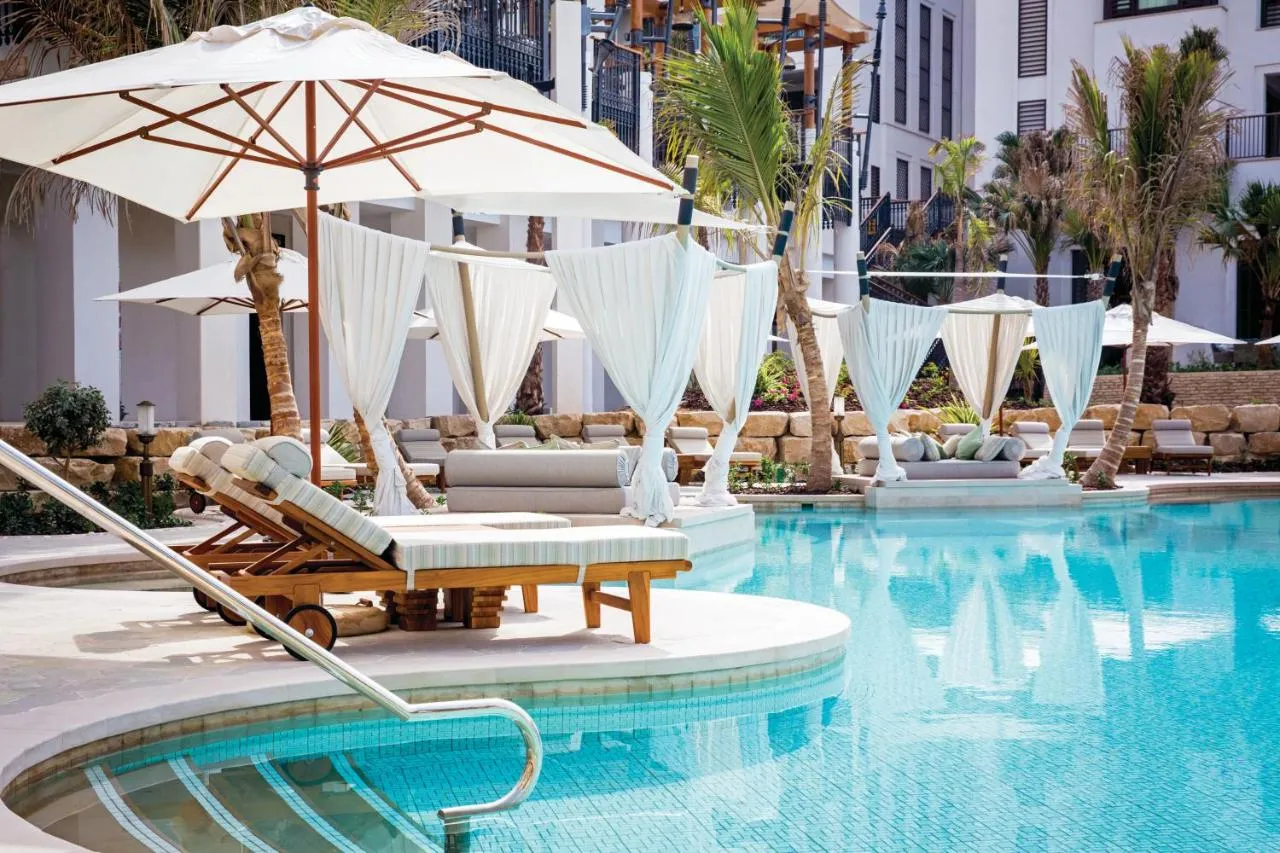 8. Souly Ecolodge
Salalah, Oman
From $120 per night

ETIC Hotels Green Score: 9.5/10
What makes Souly Ecolodge sustainable?
This environment-friendly property has solar panels to harness the Sun's energy and reduce carbon footprint.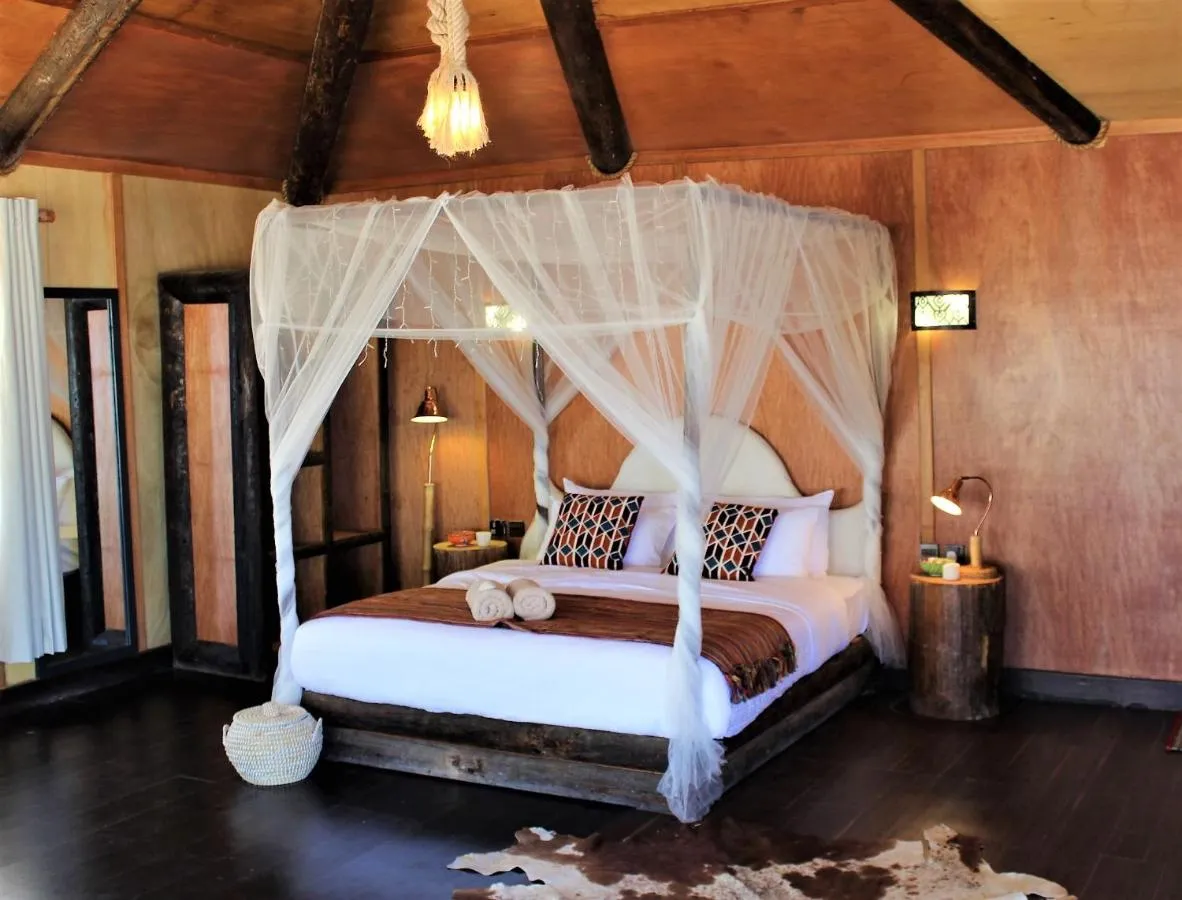 9. Six Senses Zighy Bay
Dibba, Oman
From $1,200 per night

ETIC Hotels Green Score: 9.5/10
What makes Six Senses Zighy Bay sustainable?
As a resort built on sustainability, caring for the environment and looking after our local schools, hospitals and infrastructure is what we do. Since 2016, Six Senses Zighy Bay has involved hosts, villagers, the local municipality and also guests in tree planting. In total, 80 percent of the waste created on the property (organic or glass) is recycled or upcycled on site.
We produce our own bottled water via reverse osmosis and the salt water, which is filtered out during the process, is used in our salt water pool, the largest in the Middle East! Where possible, the resort sources as locally as possible so you'll often see the resort's chefs down at Dibba fish market at dawn, providing a living to locals and unparalleled freshness to what's on your plate.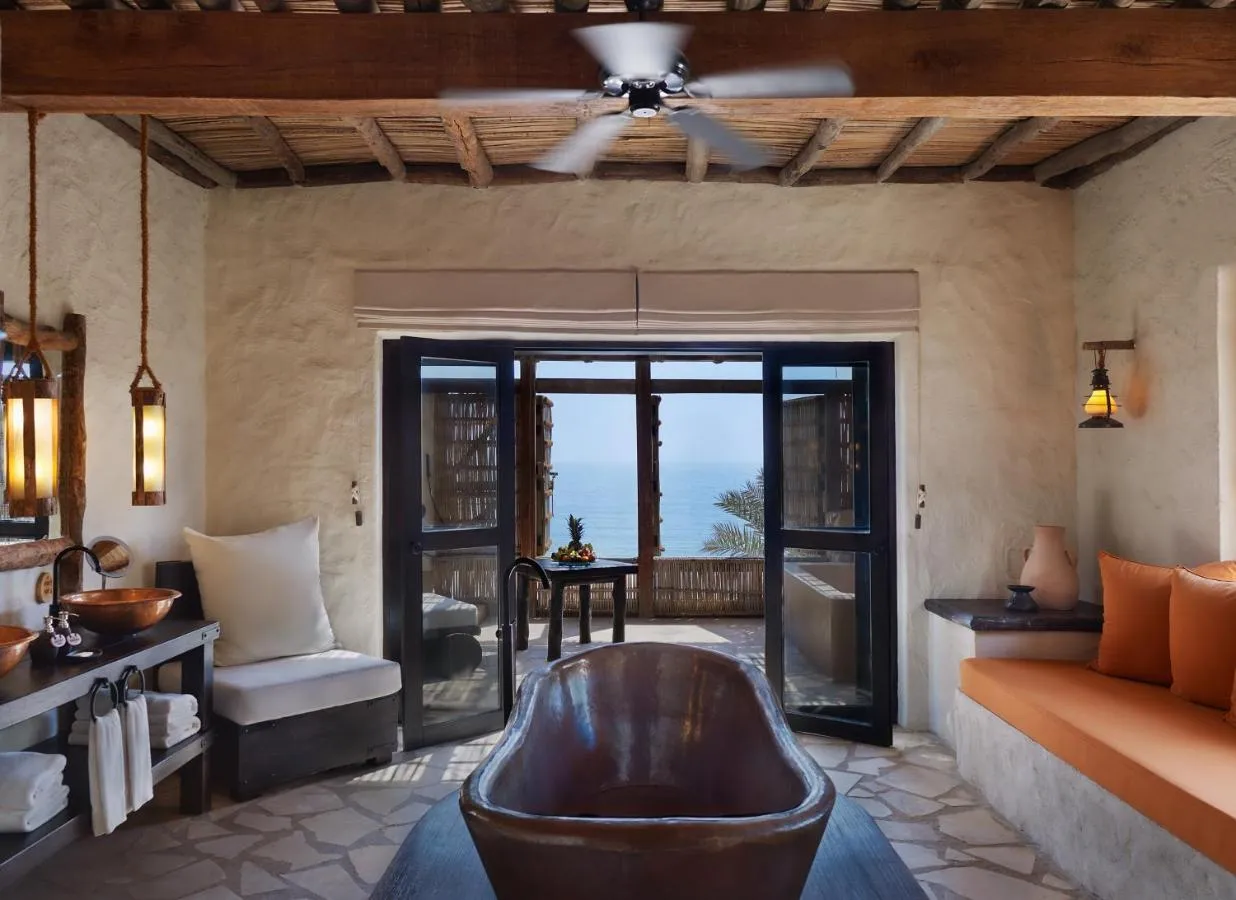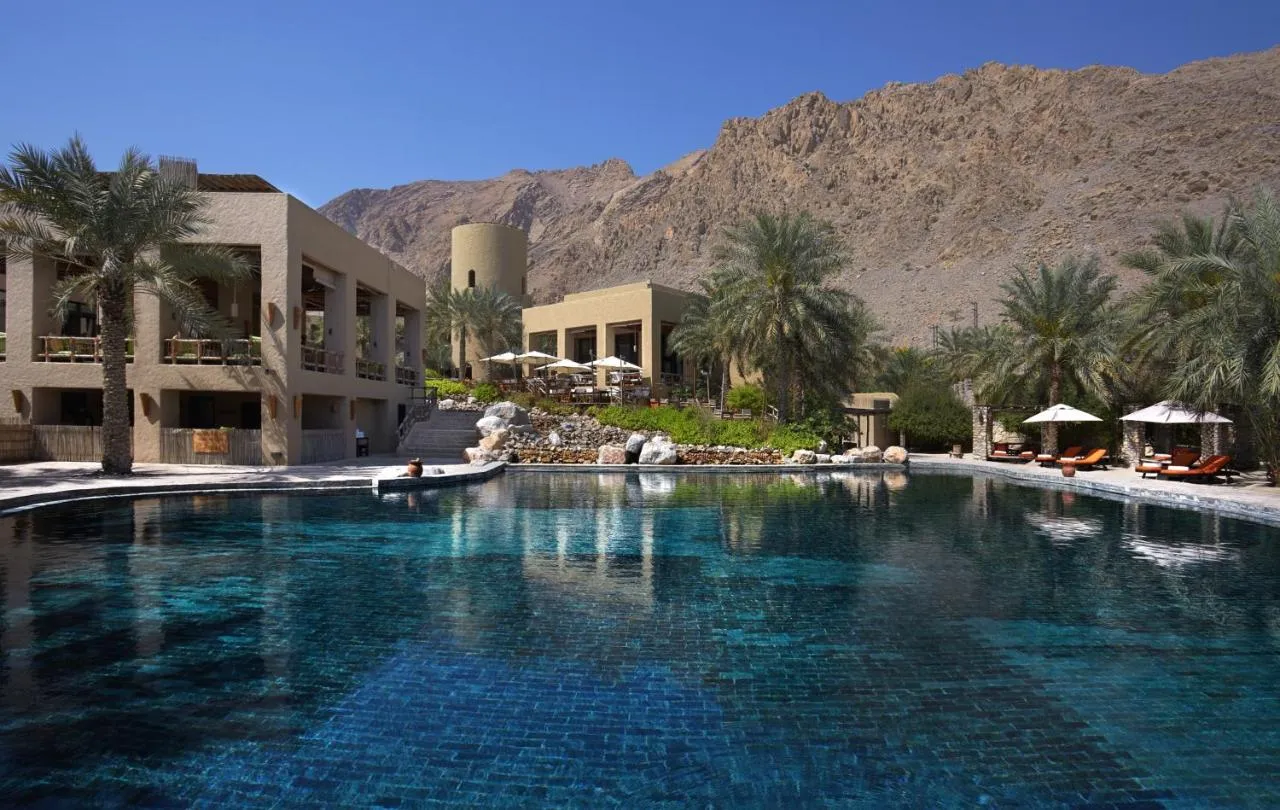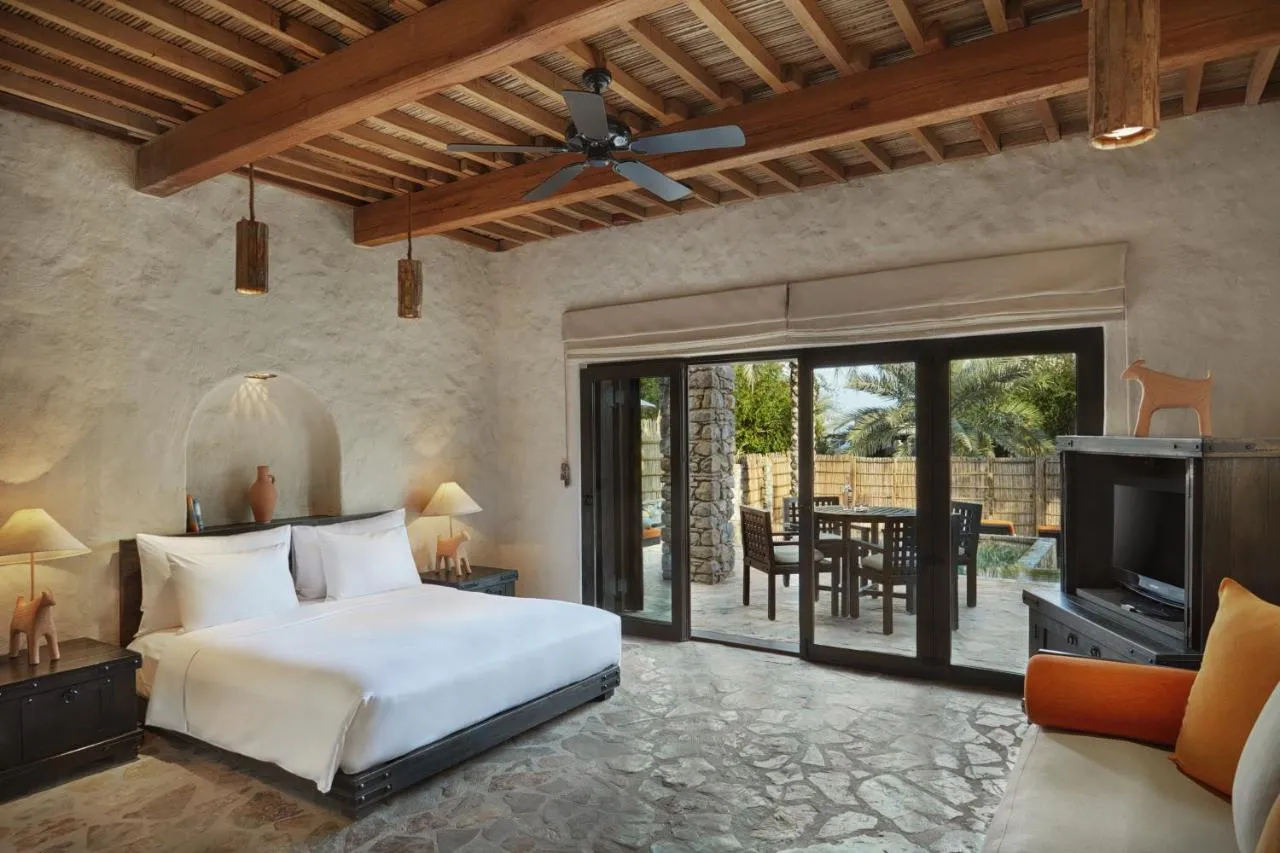 10. Sedr Trailer Resort
Hatta, United Arab Emirates
From $140 per night

ETIC Hotels Green Score: 9.5/10
What makes Sedr Trailer Resort sustainable?
Guests can join outdoorsy activities like hiking, mountain biking, kayaking, and ax-throwing. This resort is peaceful and eco-friendly. The trailers do little damage to the environment and are very sustainable.

11. Kingfisher Lodge
Kalbā, United Arab Emirates
From $140 per night

ETIC Hotels Green Score: 9.5/10
What makes Kingfisher Lodge sustainable?
Environment: The Kingfisher Lodge is located within one of Sharjah's premium eco-tourism and heritage locations. As a result, this lodge would include additional environmental regulations. These environmental regulations are important to the biodiversity of the area and all developers and operations will be required to meet them. This is to ensure the safety of the organisms (i.e. turtles, fish, etc.) that inhabit in the area whilst keeping the mangroves and surrounding environment unaffected.